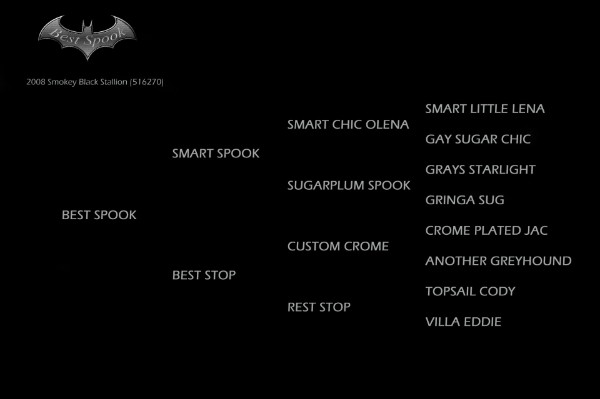 Vater von Best Spook ist: SMART SPOOK, Sohn und höchster Money Earner von Smart Chic Olena (NRHA 6 (!) Mio $ Sire ist, NRHA Hall of Fame Stallion und NRCHA 2.7 Mio $ Sire u.v.m.!) aus der Sugarplum Spook by Grays Starlight, die selbst 10 Money Earner, mit Earnings von über $ 500,000 und 350 AQHA points in Reining, Cutting und Cowhorse Events vererbt hat und Vollschwester zu NCHA Open Superstakes Champion, A Little Starlight (LTE $ 205,000) ist.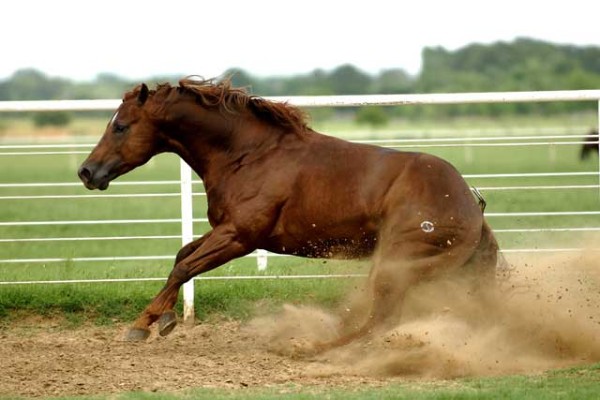 SMART SPOOK ist NRHA 2 Mio $ Sire und hat LTE von $ 405.079, ist u.a. 2004 NRHA Futurity Champion, 2005 NRHA Derby Champion, 2005 AQHA World Champion Junior Reining, 2007 &
2008 & 2009 FEI World Open Reining Masters Champion, 2010 NRHA Futurity Open Reserve Champion, 2006 National Reining Breeders Classic Open Derby finalist, usw., 91.5 points: Superior Reining. Auch hat sich Smart Spook bereits als starker Vererber bewiesen, zu seinen erfolgreichen Nachkommen gehören u.a. SPOOK OFF SPARKS (out of Setting Off Spark by Shining Spark; $141,839, 2011 NRHA Futurity Co-Reserve Champion), RED STRIPE SPOOK ($139,113: NRHA Open Futurity Reserve Champion), SPOOK N SPARKS (aus einer Vollschwester zu WHIZDOM SHINES, by Topsail Whiz x Setting Off Spark; LTE $96,512, 2011 NRHA Non-Pro Futurity Champion) und
CUSTOM SPOOK ($143,240: 4th, NRHA Open Futurity; 2011 High Roller Classic Open Derby Champion) AUCH AUS EINER CUSTOM CROME-Mutter und der damit ein 3/4 BRUDER IM BLUT ZU BEST SPOOK IST!

Die Mutter von Best Spook ist BEST STOP, eine der berühmtesten und erfolgreichsten Töchter von NRHA 3 Mio $ Sire Custom Crome aus der berühmten Rest Stop von Topsail Cody!
Best Stop ist Earner von $43,180 und 19 AQHA points, sie war NRHA Futurity Non-Pro Top 10, NRHA Derby Non-Pro 5th, 2003 NRHA Derby Novice Horse Non Pro Champion, 2004 Gordyville Breeder's Cup Non Pro Derby Reserve Champion, Congress Reining Futurity Non Pro Co-Reserve Champion, AQHA ROM. Ihre Offspring Earnings liegen bei über $ 200.000, zu Ihren erfolgreichen Nachkommen zählen unter einigen anderen
2 VOLLBRÜDER VON BEST SPOOK - EXTRA SMART SPOOK (2011 NRHA Futurity Non Pro Level 2 Finalist) und STOP SPOOKIN (2010 NRHA Futurity Italy Intermediate Open Champion).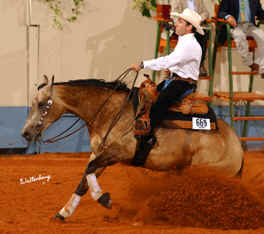 BEST SPOOK verfügt damit über ein absolutes Ausnahme-Pedigree.